a series of participatory performances, discussions and workshops
in a wild garden in Alt-Hohenschönhausen
Rites of Gratitude: Mooncakes, Mildew, Planetary Momentum
A harvest festival workshop and celebration with Lucy Powell & Ella Ziegler
All day Sunday 1 October starting at 11am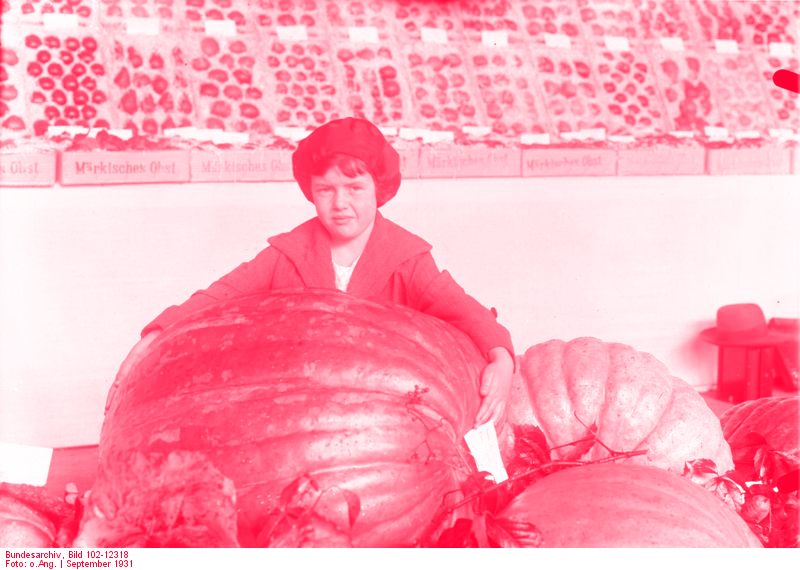 The sapere behind the name homo sapiens points to the origins of wisdom as the ability to taste, take in and absorb. This is very different to simply consuming and can be a longterm source of nourishment perhaps especially in uncertain times.
In this workshop we will spend the day together immersing ourselves fully in elaborate preparations for Erntedankfest, festival of gratitude, truly taking in life's gifts. We will offer sacrifices to the god of mildew, summon our multispecies ancestors, engage in reciprocal acts of beautifaction, actually use the fresh pasta machine, offer our nitrogen to the plants, let the rice boil over, try out medieval ironing techniques and feast under the stars.
Join us in weaving together traditional and newly interpreted rituals – please wear fruity-coloured clothing and bring a small sharp knife.
Places are limited to 16
ROOTS IN THE RUINS is generously funded by Bezirksamt Lichtenberg Berlin:

eine Reihe von partizipatorischen Performances, Diskussionen und Workshops
in einem wilden Garten in Alt-Hohenschönhausen
Rituale der Dankbarkeit: Mondkuchen, Mehltau, Planetarisches Momentum
Ein Workshop zum Erntedankfest mit Lucy Powell & Ella Ziegler
Den ganzen Sonntag, den 1. Oktober ab 11 Uhr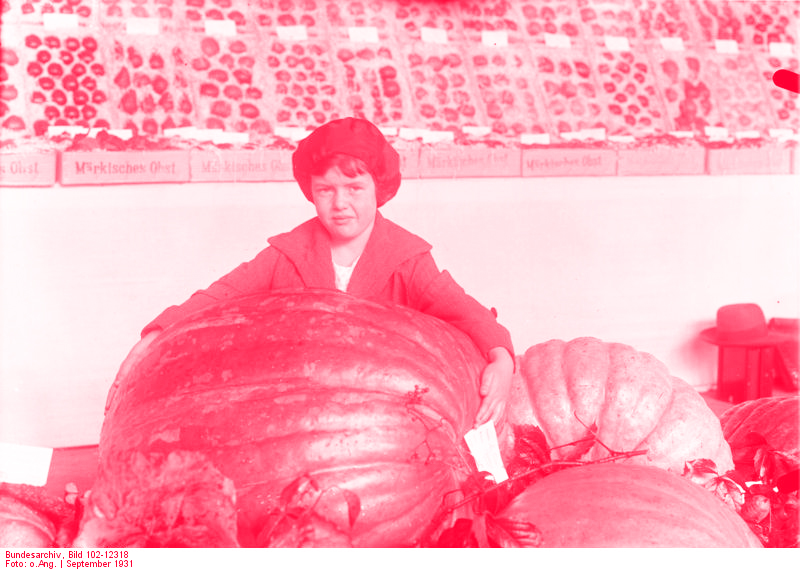 Das 'sapere' hinter dem Namen Homo Sapiens verweist auf die Ursprünge der Weisheit und der Einsichten, die sich der Mensch durch sinnliche Erfahrungen, also schmeckend, riechend und fühlend aneignet. Weisheit erlangen wir folglich nicht durch das bloße Konsumieren von Erfahrungen, sondern indem wir Eindrücke aufspüren und sinnlich aufnehmen.

Am 1. Oktober, der Tag des diesjährigen Erntedankfests, werden wir gemeinsam ein Erntedankfest feiern, indem wir gemeinsam Speisen zubereiten und genießen, traditionelle Mythen und Rituale zelebrieren und neue interpretieren, um unserer Dankbarkeit für die jährliche Ernte Ausdruck zu verleihen.
Dafür werden wir den Garten feierlich schmücken, dem Gott des Mehltaus Opfer darbringen, unseren Vorfahren danken, chinesischen Mondkuchen herstellen, die Nudelmaschine in Gang bringen, den Pflanzen unseren Stickstoff spenden, mittelalterliche Bügeltechniken ausprobieren und Vegetationsgeistern Präsenz verleihen.
Euch erwartet ein multisensueller Workshop, der dem Genuss und der Dankbarkeit gewidmet sein wird. 
Bitte bringt Euer schärfstes und kleinstes Küchenmesser oder Schnitzmesser mit.
Die Plätze sind auf 16 limitiert.
Gefördert durch das Bezirksamt Lichtenberg von Berlin aus Mitteln des Bezirkskulturfonds: